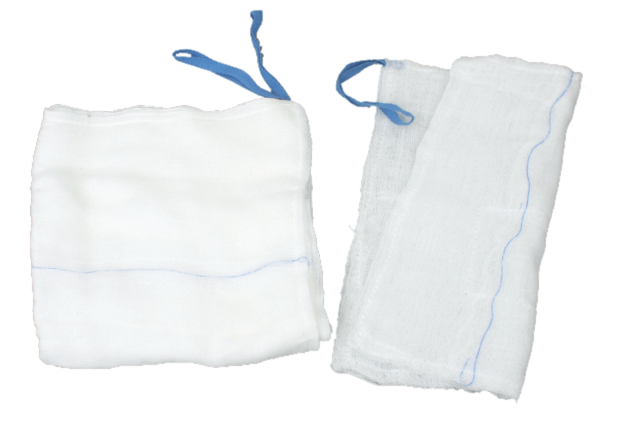 Laparotomy Sponges
Laparotomy Sponges
Description
Excellent for bleeding control and tissue protection during operations.
100% cotton gauze, surgical grade.
Available as with or without a cloth anchoring loop, with or without an X-ray detectable ribbon or thread.
Sizes: 20 x 30 cm, 30x 30 cm, 45 x 45 cm etc.
4ply, 6ply, 8ply, 12ply etc.