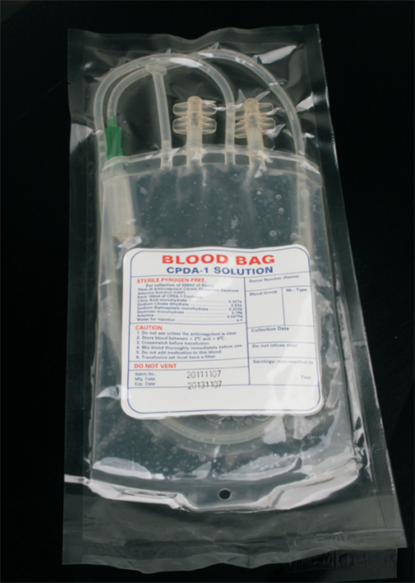 Blood Bag – NMH0615
Blood Bag
Description
Options available :
Blood bag is used for collection of whole blood with anticoagulant CPDA-1 or CPD+SAGM solutions USP.
16 G sharp pointed Japanese needle that is siliconised with ultra-thin walled
Excellent break-off needle cover make the needle couldn't be reused anymore
Provided with standard donor tubing with code number on the tube surface.
Blood bag types available : CPDA / CPDA II / CPD / SAGM.
With safety needle shield.
With 30 ml Sampling bag and Vacuum Blood Collection Tube Holder.
100ml, 150ml, 200ml, 250ml, 300ml,350ml, 400ml, 450ml, 500ml avaiable.